Charitable donations
Charitable Projects
Here you can find out more about the fundraising project, we're supporting at the moment.
Terre des femmes: STOP violence against girls and women
Terre des Femmes campaigns for the rights of women and girls worldwide. Terre des Femmes addresses this violence due to their gender, provides information about human rights violations and calls for equality of both genders.
With our donation, useful flyers can be distributed to female migrants and refugees. Often this group of females is particularly exposed to violence and there is no one they can turn to. These flyers can educate them about their rights and can help them to get connected to Terre des Femmes.
You can find more information on this and other Terre des Femmes topics at: https://www.frauenrechte.de/en/.
Aktion Deutschland Hilft: Explosions Beirut-Lebanon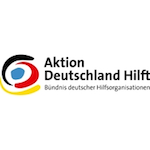 On August 4th, 2020, several explosions struck Beirut. An unspeakable catastrophe for a country that was already badly hit by the corona pandemic and economic crises.
With our donation, several families will receive water and food for a month and they can buy tools that they still need to clear the ruins and to rebuild the city.
You can find more information about this, but also about other projects of Aktion Deutschland Hilft on the page: https://www.aktion-deutschland-hilft.de/en/ .
Engineers Without Borders: Beaumont – Students build a future for children in Haiti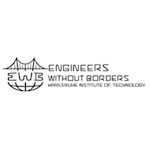 In the Beaumont, Engineers Without Borders, are planning and building an Orphanage. The aim is to give these children an opportunity to live, learn and work in a safe and protective environment, so that they can have a better future and some will also be the future for Haiti.
You can find more information about this project at: https://ewb-karlsruhe.de/beaumont/?lang=en .
World University Service: Save lives with PAUL, the WaterBackpack – potable water all over the world
It is very sad that many people in various parts of our world still lack drinking water.
PAUL allows people in remote areas without clean drinking water to filter water independently. The explanation of how to use PAUL is made on the basis of pictograms, which means that PAUL can also be used by illiterate people. Since it works like an ultra-fine filter, it can hold back both bacteria and viruses and does not require any further energy.
We have donated to the production of one PAUL, which means that around 200-300 people can be supplied with clean drinking water every day for up to 10 years.
You can find more information about PAUL here: http://waterbackpack.org/.
Berliner Stadtmission: Severe weather emergency protocol & Health Care Center Emergency Protocol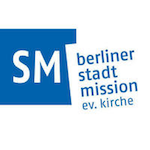 The "Kältebus" of the Severe Weather Emergency Protocol helps the homeless during the cold winter with warm food, drinks, warm clothes and also a warm bed, if wanted.
With the Health Care Center Emergency Protocol the Berliner Stadtmission has started a small clinic on their grounds to help the homeless to receive free medical attention and care a few times weekly, without health insurance and bureaucracy. The nurses and doctors working here are volunteers aiming to help the homeless too.
You can find more information about the Berliner Stadtmission at: www.berliner-stadtmission.de.
Action medeor: Emergency aid Syria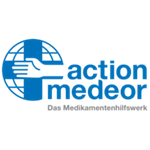 9 years of civil war in Syria has caused half a million of deaths, numerous thousands of injuries, extreme poverty for millions, the loss of theirs homes, the loss of health facilities and a complete loss of medical structures and care.
With our donation, some will find relief from fever and pain.
You can find more information on this and other Action medeor projects here: https://medeor.de/en/ .
Wilderness International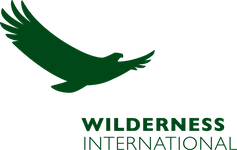 We are part of Goerzwerk, an old industrial building where many different companies are situated. Annually, we have set a goal to compensate for all our carbon footprint through Wilderness International, a non-profit organization that aims to preserve unique wilderness areas for the future generations. Thanks to this cooperation, around 6.5 hectares of temperate rainforest in Canada were protected last year.
You can find more information about Wilderness International here: https://www.wilderness-international.org/en/the-foundation/ . If you want to have a look at our workspace in the Goerzwerk, you can do that here: https://www.goerzwerk.de/ .